Compensation Strategies Group is interested in interviewing qualified candidates for possible additions to staff in the following areas:
Retirement Plan Analyst
Requires at least a Bachelors Degree in Accounting, Finance, or similar degree plan and at least 3 years experience in pension administration. Certifications in various areas of expertise preferable.
Retirement Plan Administrator
Requires at least an Associates Degree in Accounting, Finance, or similar degree plan and an interest in pension administration.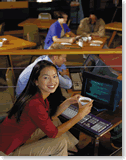 We offer competitive compensation packages that include full paid (for employees) Medical, Dental, Short-term Disability, Long-term Disability, and Life benefits. We also offer a contributory retirement plan with a discretionary employer's contribution each year and a 125c "Cafeteria" plan.
We are looking for professional self-starters with a desire to be part of a growing organization in a challenging industry. Our recent growth is projected to continue and increase, providing us the opportunity to add additional staff members.
All positions are based in Beaumont, Texas. If you are interested in employment opportunities offered by CSG, please forward your resume to our administrator. Our administrator can be reached at any of the addresses, phone numbers, or electronic contacts shown on our Contact Us Page.